Consistent Products, Service and Supply that Drive you Forward.

Our driving force is simple: to be everything you need in your fastener supplier and more. We pride ourselves on delivering not just consistent products, service and supply, but also a team that is united under the same goal: to keep your operations moving without interruption.
With Corus, you have:
Dependable on-site service

with our fleet of service vans

Fasteners

that meet the highest quality assurance

Full inventory

of your most popular products

Tools

developed for maximum uptime

Rapid-response team

that goes above and beyond for you
Made for Your High-Volume Demands

Industrial Grade Quality
Built to withstand heavy use and the most demanding work environments

Designed for high-volume operations - performs at higher speeds, increasing productivity and reducing downtime

Fasteners meet or exceed ASTM Standards

Rapid-Response Partners
Our team is there when you need us. Weather you're out of product or need urgent service, we're there to keep you going.
Dependable weekly or monthly scheduled service

Rapid response: Able to meet urgent demands

Fully stocked parts department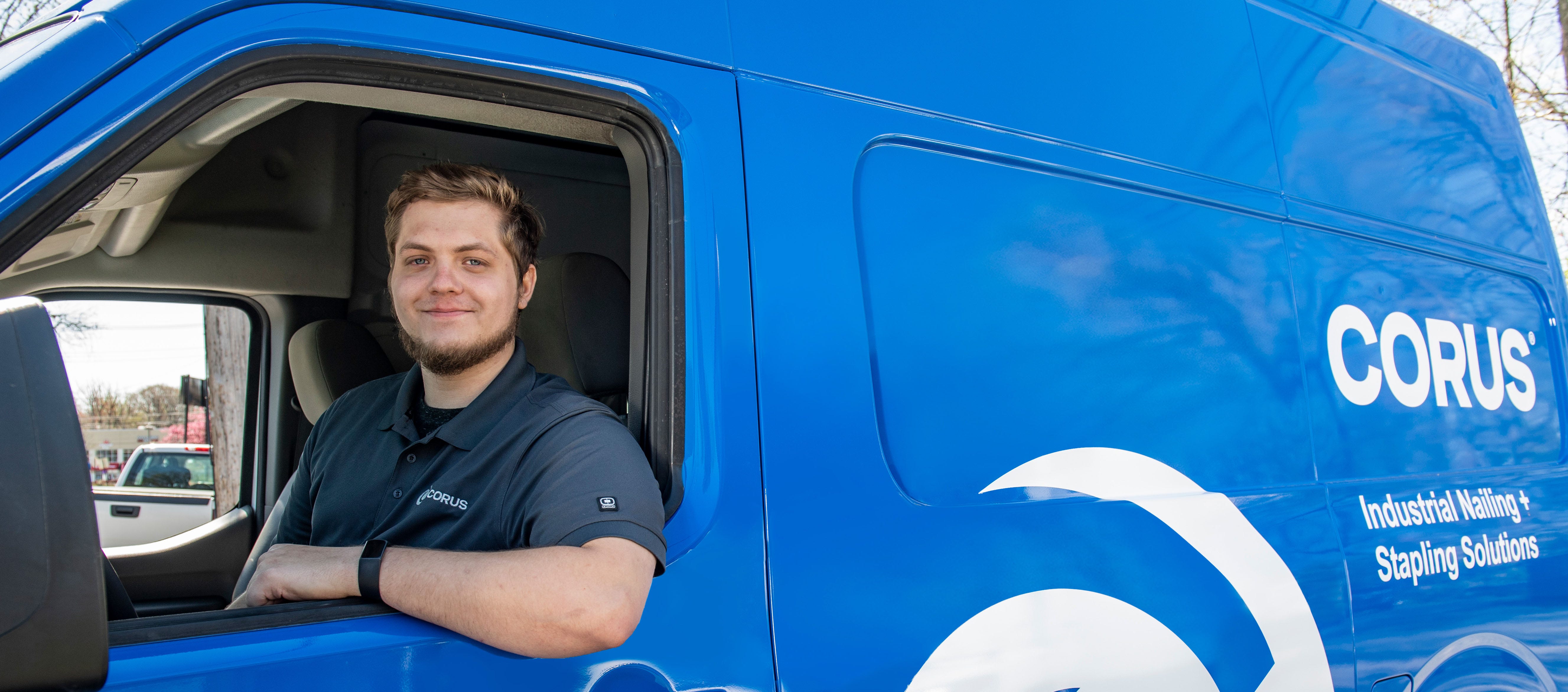 XT™ Galvanization provides double the protection compared to Hot Dipped Galvanization.

What makes XT™ Galvanization coating unique is the tight joining of the baked ceramic top coating and the chemical conversion film that results in a cross-linking effect. These three layers are bonded together with the metallic zinc layer through chemical reactions. This distinctive method of combining layers creates a rigid and dense combination of coating films.
XT™ Galvanization consists of three layers:


First Layer: A metallic zinc coating forms the initial line of defense, shielding against corrosive elements.
Second Layer: A specialized chemical conversion coating that enhances the protective properties, fortifying their resistance to adverse enviromental factors.
Third Layer: The rustproof layer adds an additional dimension of durability due to the baking process, ensuring prolonged metal integrity.
Salt Spray Test