Consistent Products, Service and Supply that Drive you Forward.

Our driving force is simple: to be everything you need in your fastener supplier and more. We pride ourselves on delivering not just consistent products, service and supply, but also a team that is united under the same goal — to keep your operations moving without interruption.
With Corus, you have:
Dependable on-site service

with our fleet of service vans

Fasteners

that meet the highest quality assurance

Full inventory

of your most popular products

Tools

designed for maximum operation uptime

Rapid-response team

that goes above and beyond for you
Made for Your High-Volume Demands

Industrial Grade Quality
Built to withstand heavy use and the most demanding work environments

Designed for high-volume operations - performs at higher speeds, increasing productivity and reducing downtime

Fasteners meet or exceed ASTM Standards

Rapid-Response Partners
Our team is there when you need us. Weather you're out of product or need urgent service, we're there to keep you going.
Dependable weekly or monthly scheduled service

Rapid response: Able to meet urgent demands

Fully stocked parts department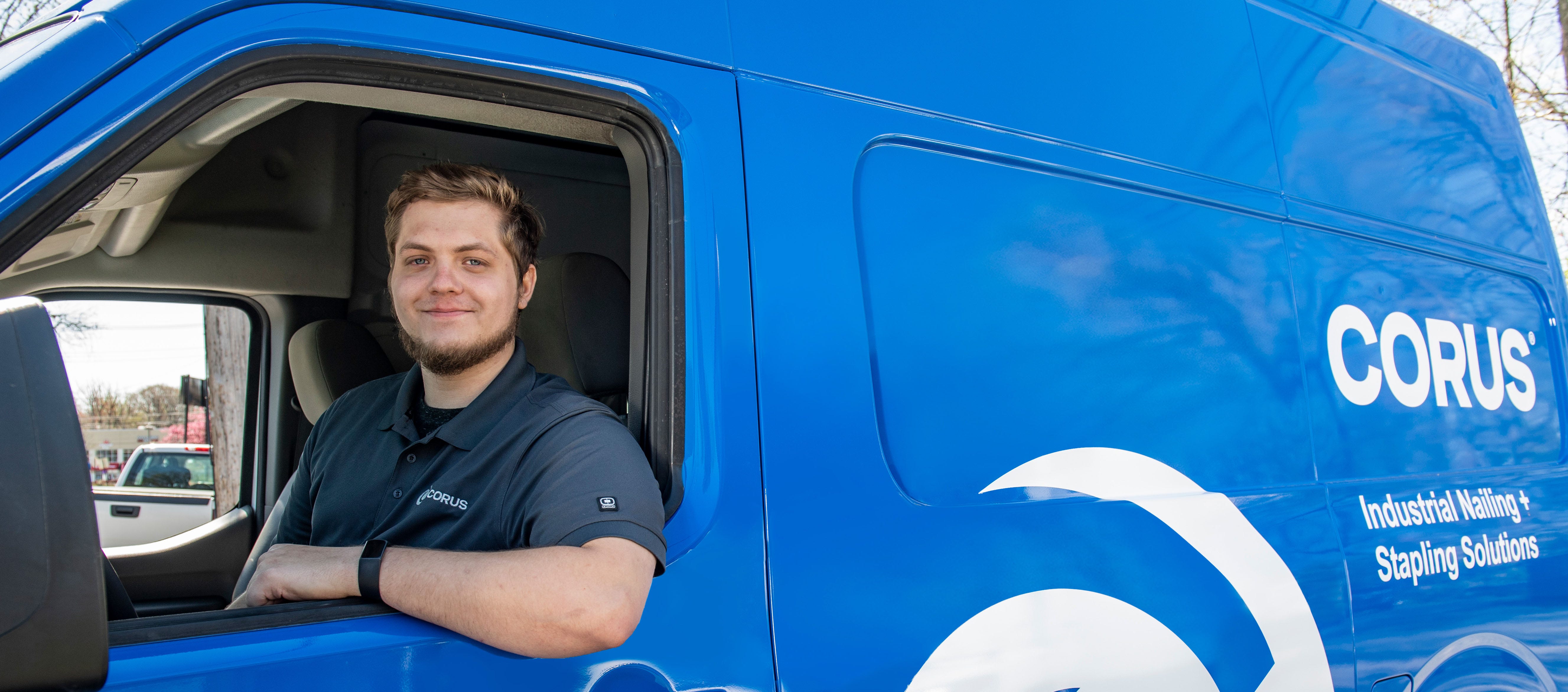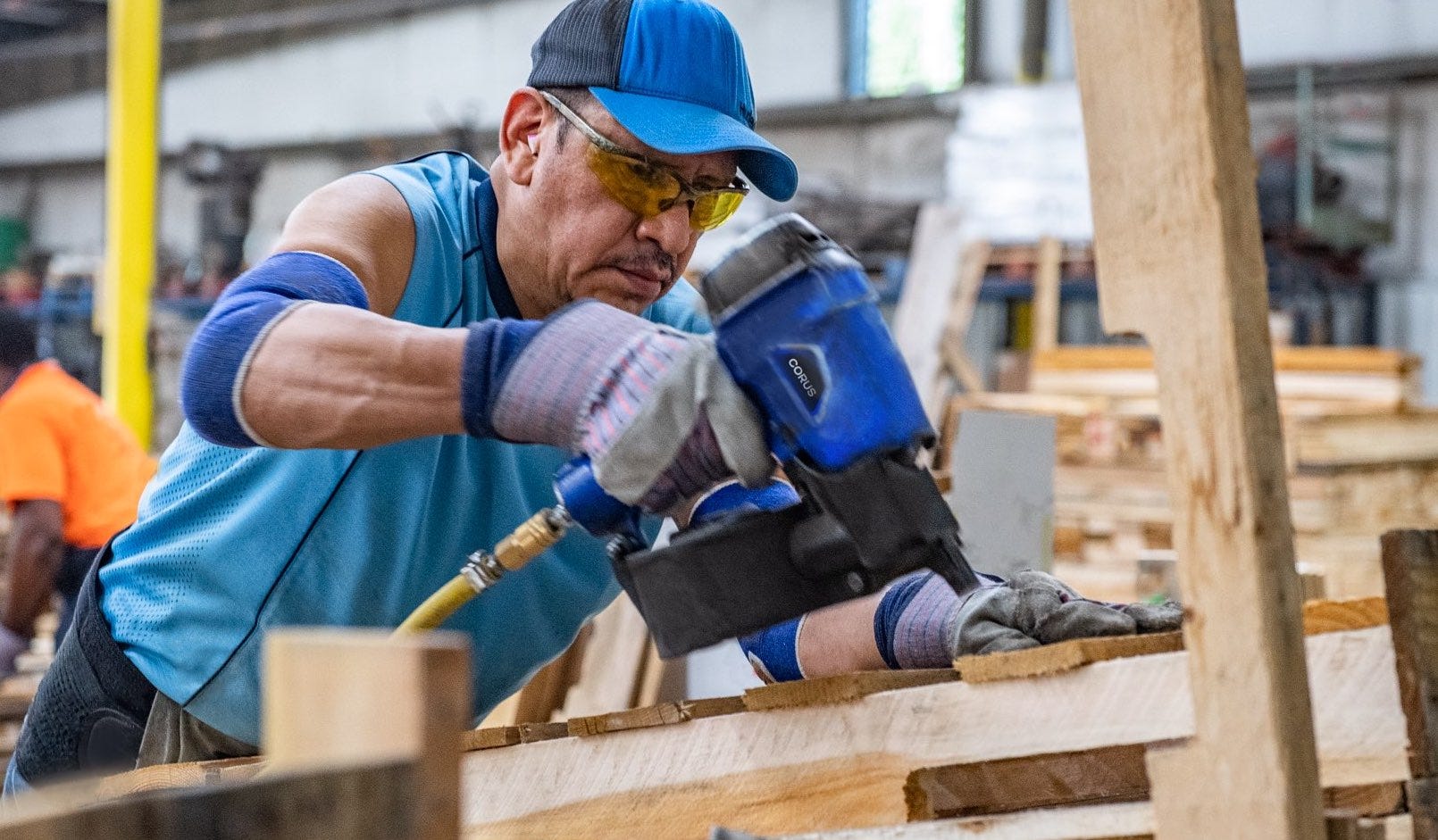 Learn how the right nailing equipment can improve your productivity by 14% or more and grow your pallet business.

Years of experience, innovative research and development, along with unique and proprietary high-tech components have produced pallet nailers that are the most advanced of their kind.
We've worked hard and made the investments to deliver nail guns that are truly exceptional, redefining standards for durability and productivity that are unparalled by any other nailers in the industry.
Tried & True Blue Performance


The PL-670SA.1, our most popular nailer for 2" x .099" screw nails, weighs more than a pound less than competing nailers yet has greater driving power.

Our tools consistently have greater power-to-weigh ratios than any other tools in the industry.

Larger magazine capacity for greater production speed

Durability-engineered components such as a heavy duty aluminum alloy body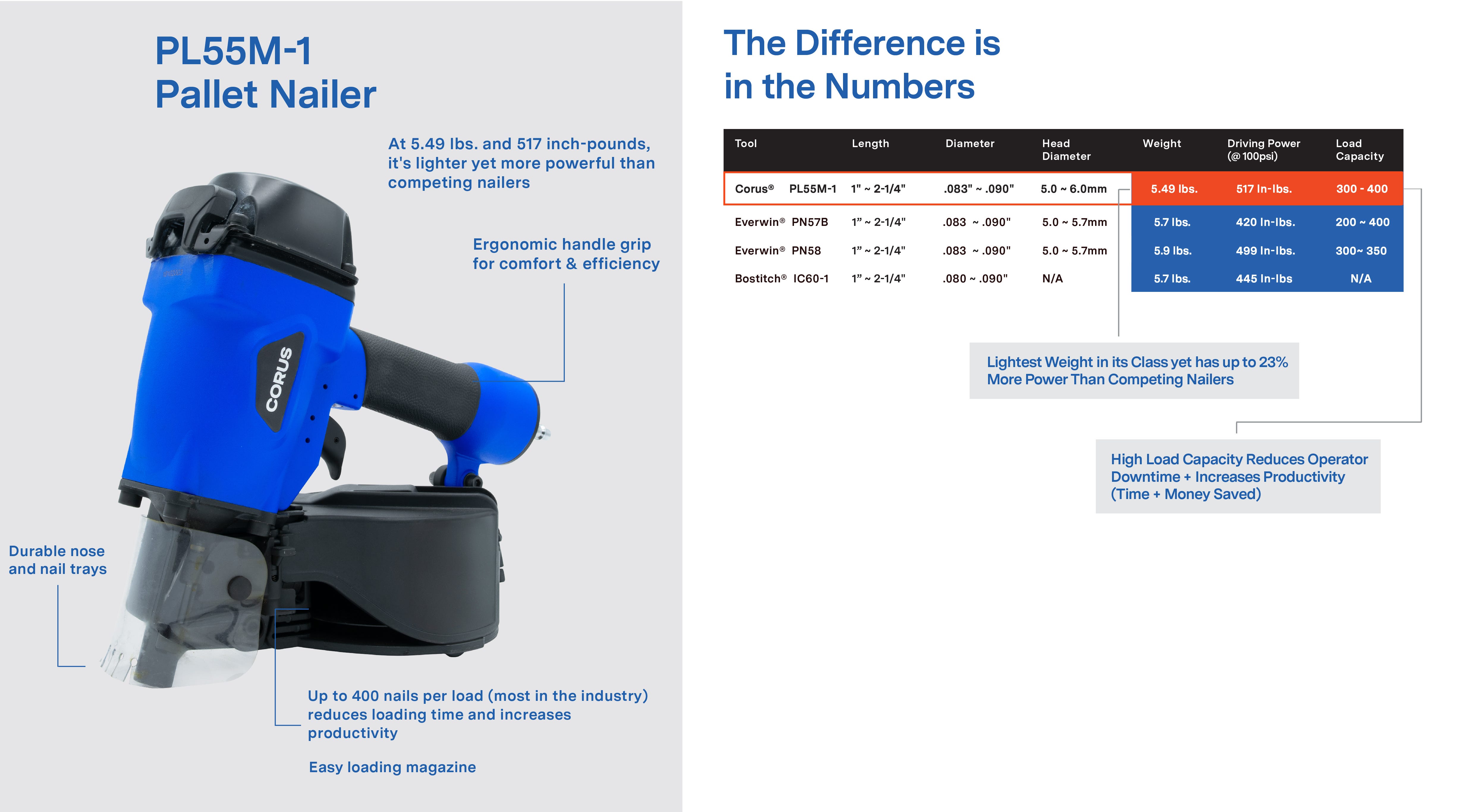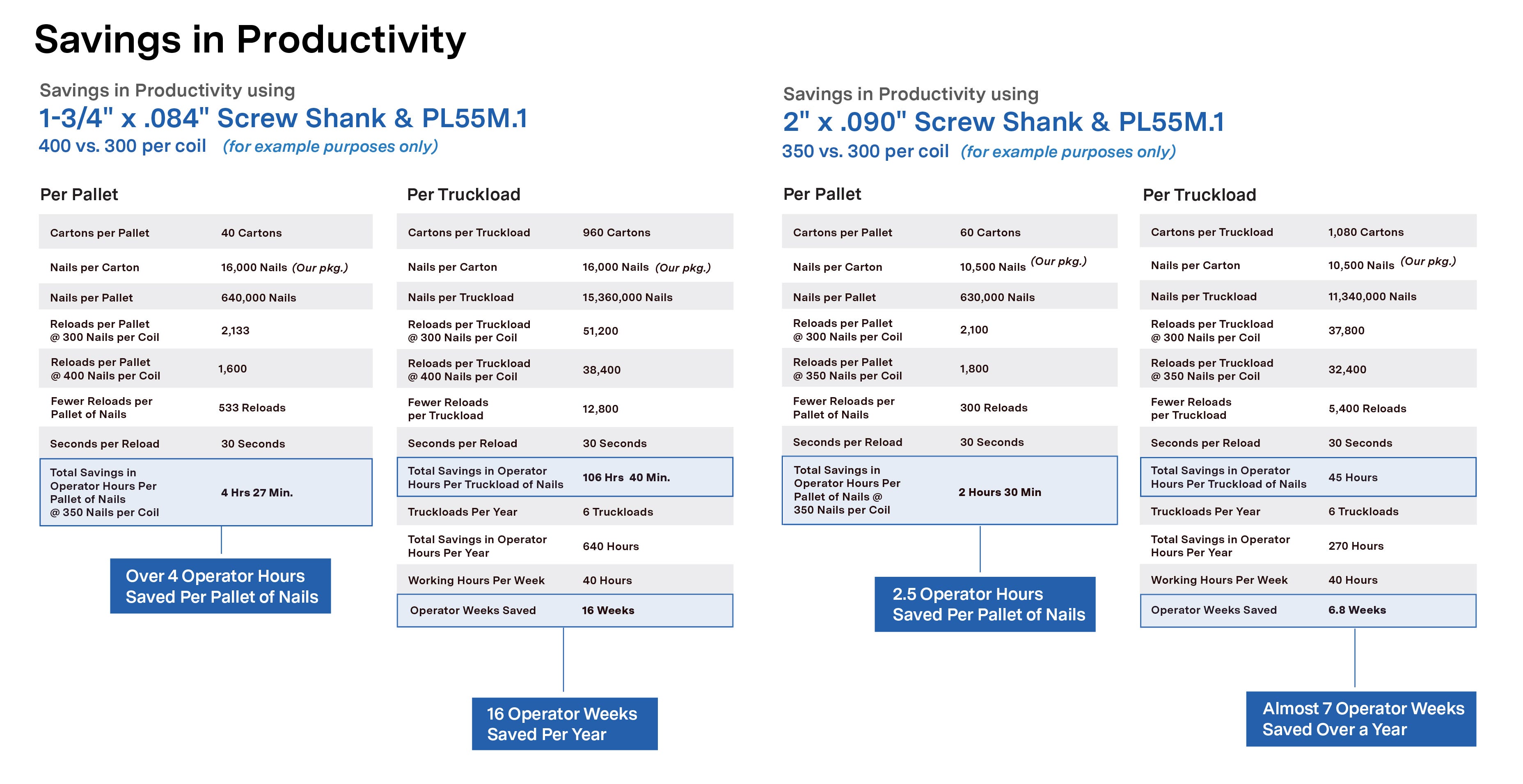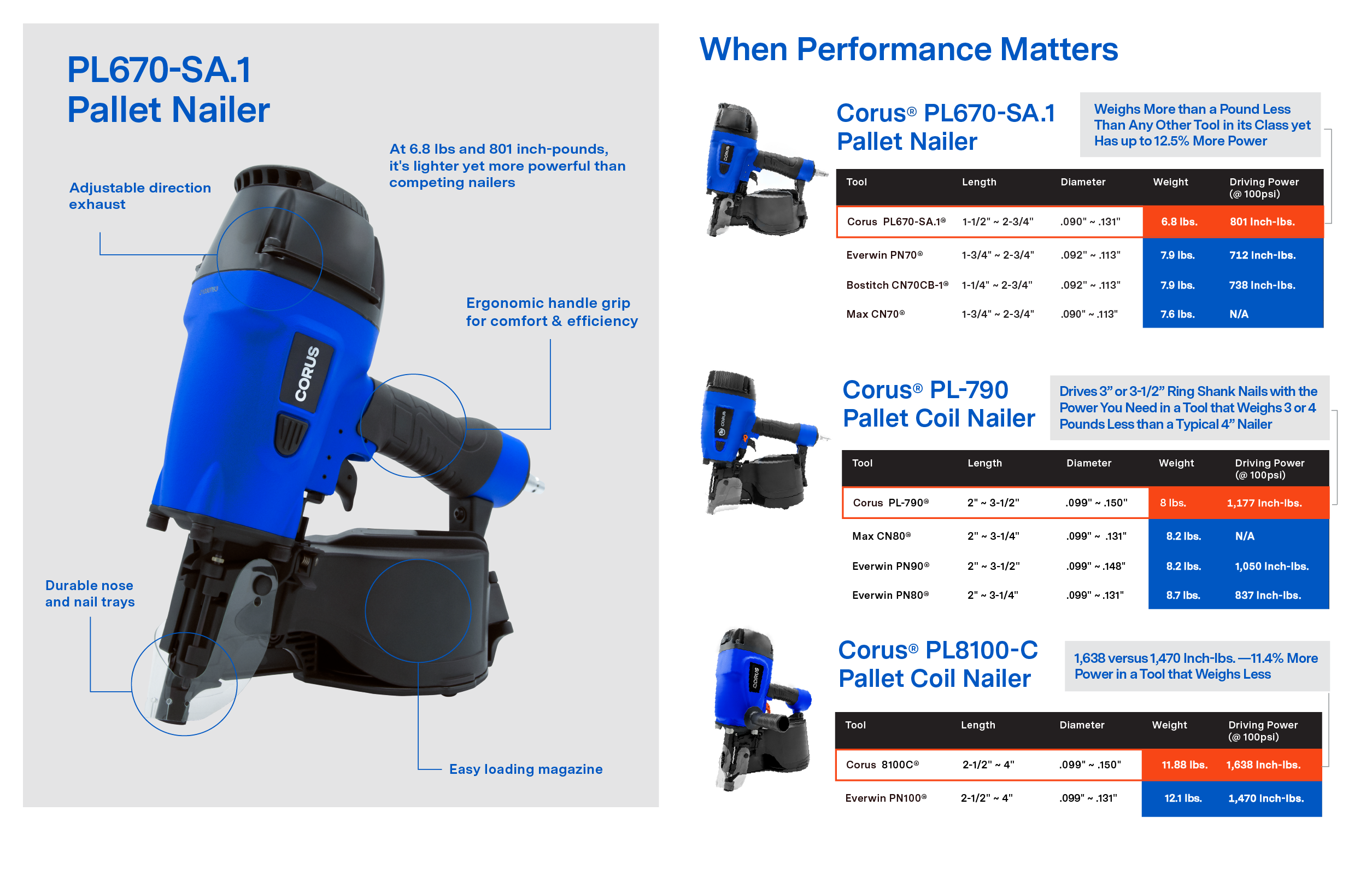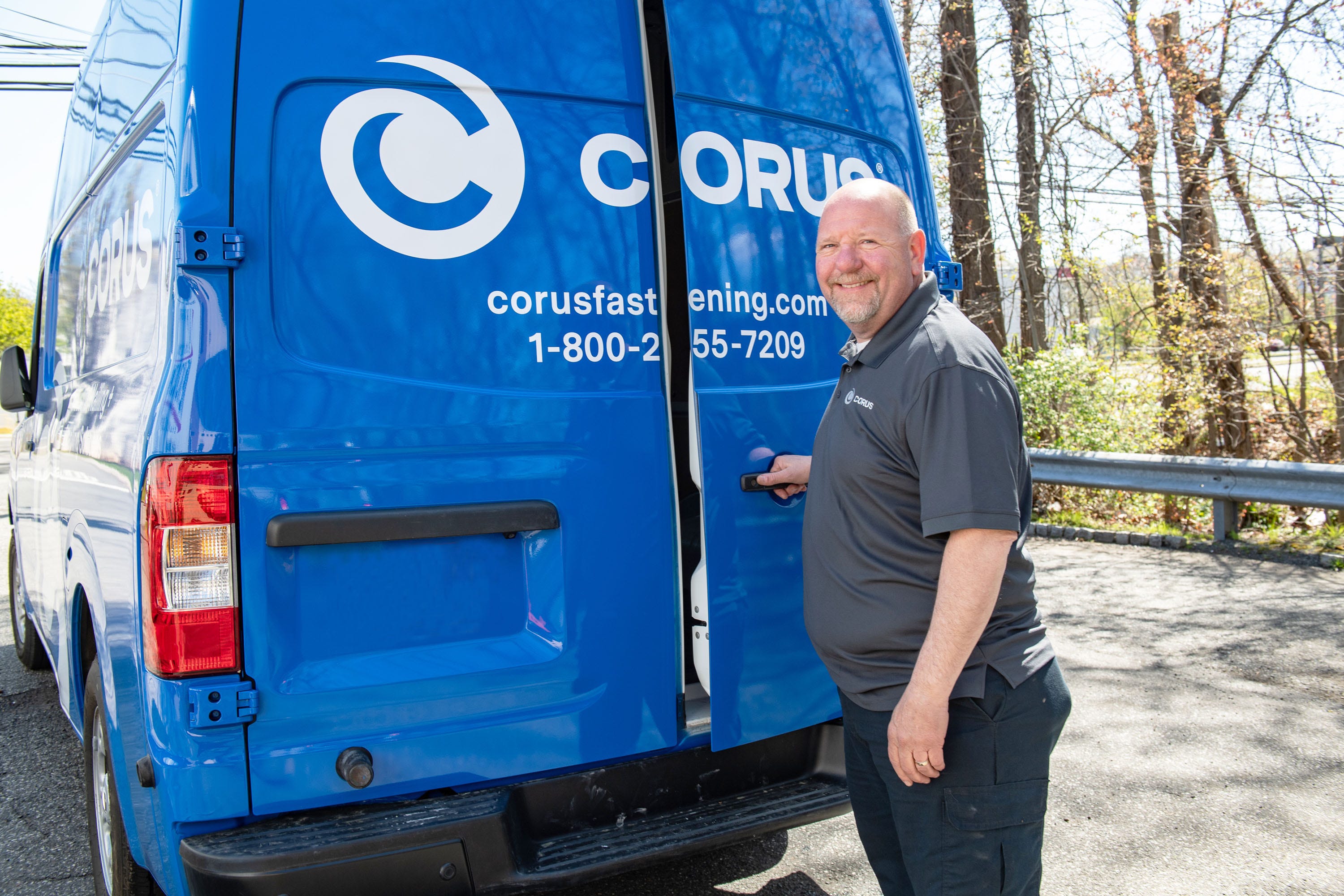 For the people on our team, service really means something. We've come to know our customers so well and take pride in going out of our way to solve problems and make sure to keep them up and running.
As a company built on long-standing relationships, we have come to know our customers and their businesses very well. We care about our customers like they were a part of our family.

Thus the spirit of service comes naturally to us, and our team always goes out of their way to solve any concerns that might come up.

We provide onsite service throughout the New England and Mid-Atlantic states with our fleet of service vans. Our in-house service department repairs tools sent to us from across the country.

Loaner tool programs are available.
Maximum Uptime
We understand job productivity and the importance of maintaining uptime on your operations. So we take pride in getting products delivered to you quickly and keeping your tools running smoothly.

Quality Repairs
Repairs are done by highly experienced trained technicians. All tools go though a complete inspection of all components, thorough cleaning, lubrication, and complete testing for performance and safety.

Relationships that Matter
Our commitment to our customers is of ultimate importance. Our entire staff works toward the same goal - to provide an amazing experience.